Ontario Incorporation is a legal entity registered and incorporated under the laws of the province of Ontario.
It allows shareholders to conduct business activities with limited liability protection. The corporation has its own rights, liabilities, and legal existence separate from its shareholders.
Shareholders have voting rights and entitlement to dividends, while the board of directors is responsible for managing the corporation's affairs.
Ontario corporations must have a unique name and comply with the rules and regulations set by the ministry of government and consumer services.
Why Business Ontario Corporate Service (BOCS)?
Business Ontario is dedicated to Ontario Corporation Registration. We provide comprehensive information and guidance on the registration process, requirements, and benefits of incorporating a company in Ontario.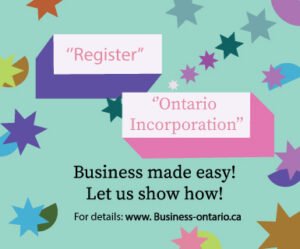 Our user-friendly resources will walk you through the necessary steps, including the preparation of documents, submission procedures, and legal obligations. Whether you're a new entrepreneur or an existing business owner looking to expand, our website is your go-to source for valuable insights and practical advice on Ontario Corporation Registration. Start your journey towards establishing a successful and legally compliant corporation in Ontario today.